Premier Auto Detailing Services In Carbondale, IL
If you're searching for a dependable and professional auto detailing service in Carbondale, IL, then Mint Auto Detail is the perfect choice! Our team is highly skilled in paint correction, car detailing, ceramic coating, and marine detailing. We are Carbondales's Premium Detailing and Vehicle Protection Specialists.
Premier Auto Detailing Service At Mint Auto Detail In Carbondale, IL
Looking for a reliable and efficient auto detailing service in Carbondale, IL? Look no further than Mint Auto Detail! Their team of professionals specializes in paint correction, car detailing, ceramic coating, and even marine detailing. With years of experience, Mint Auto Detail in Carbondale, IL, provides exceptional services that will leave your vehicle looking shiny and brand new. Get ready to fall in love with your car all over again!
For many years, Mint Auto Detail in Carbondale, IL, has been the go-to car detailing company, providing top-quality services and exceptional customer service.
We are always ready to answer any questions and offer advice and support on a range of services, from car detailing to marine detailing. We love cars and take pride in restoring them to their original condition. If you want your vehicle to look its best, don't hesitate to schedule an appointment with Mint Auto Detail today!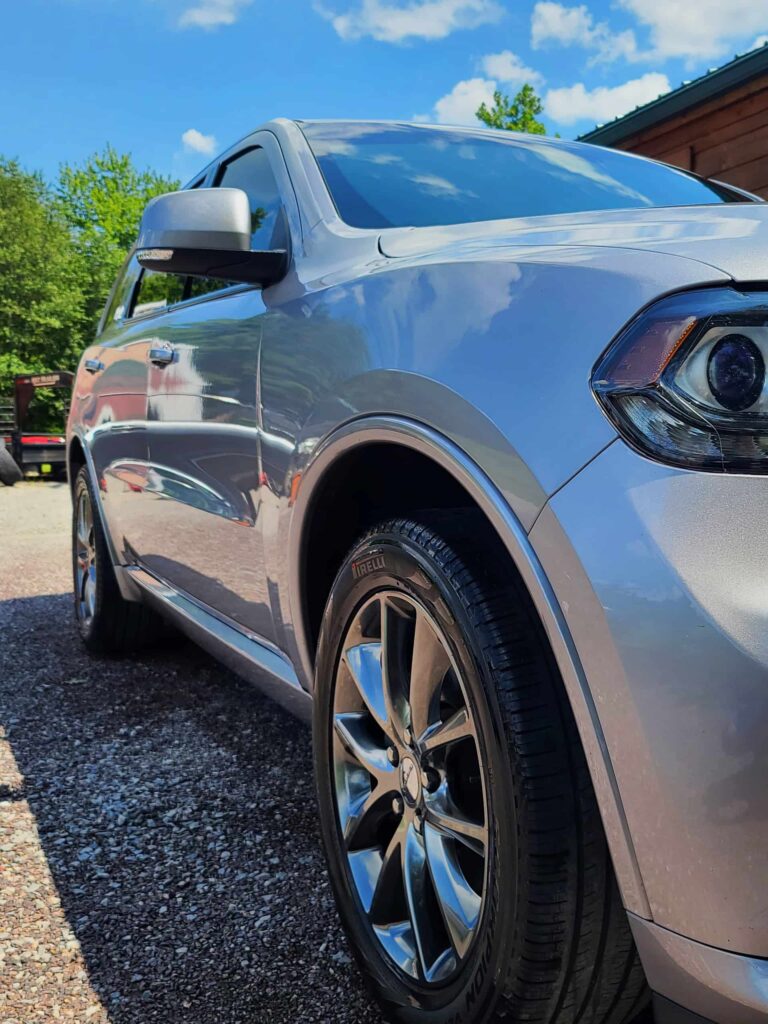 Got a vehicle ceramic coated. Super easy to work with, very accommodating, and just an all around outstanding guy. Great service for a very reasonable price.
Great service!
Great service and the truck looked amazing.
Teagan is an absolute champ. He did an amazing job on the vehicle we took to him. I can't recommend him highly enough!
Jeanettea Speakman
2023-04-06
Great experience, he was very professional and very detail oriented.
Itzel Mitchell
2023-04-04
Took my son's car for auto detailing and Teagan did an Amazing Job! I contacted him at the last minute requesting services and he went above and beyond and work on the car with any issues. I'm so very pleased. I'm still very impressed to see how nice and clean the car is. I'm still very WOW! Thank you so much Teagan! I will definitely comeback again and will definitely refer his services to everyone!
The attention to detail is phenomenal. My vehicle has never looked this good. Honestly, it looks better than when I drove it off the lot. I highly recommend these guys for detailing services.
I would recommend this service to anyone. They were very professional, did an excellent job, and made checking out very convenient. My interior sparkles
He made it 2014. Look brand new again I would highly recommend.
Christian Matthews
2022-10-13
My experience was great. I have never seen my car so clean!
Mint Auto Detail offers
customers the best value
If maintaining your car's appearance is a top priority, it's imperative to locate a reliable surface protection specialist. At Mint Auto Detail in Carbondale, IL, we understand the importance of preserving your valuable asset and increasing its value.
At Mint Auto Detail, we prioritize your satisfaction by utilizing the highest quality materials for your vehicle. Our commitment to excellence ensures that your car receives exceptional care, resulting in a stunning appearance that resembles its original condition. Add a ceramic coating package and protect it for years!
Mint Auto Detail's team of expert detailers is committed to providing your vehicle with exceptional care, Our team are passionate car enthusiasts and give 100% in all their work. We are always available to answer any questions or concerns you may have about our detailing services, as we strive to ensure your complete satisfaction with every visit.
At Mint Auto Detail, we strictly adhere to industry-standard procedures to guarantee that our detailing services are of the highest quality, providing our customers with an outstanding experience. You can rely on our skilled team to provide your vehicle with excellent care, paying meticulous attention to every detail and protection package.
Experience the Ultimate Auto Detailing in Carbondale at Mint Auto Detail!
Contact Mint Auto Detail in Carbondale, IL today!
Ready to take your car's appearance to the next level? At Mint Auto Detail, we are committed to providing professional auto detailing and paint protection services that will leave your vehicle looking and feeling new. Call us at 618-559-9442 to schedule an appointment to experience our services.